If you've read my previous blog post introducing Instagram, you should be happily snapping retro pics of airport departure gates, pets wearing glasses, and ominous clouds by now! If you haven't: Go learn you some!
Taking photos of your cappuccino may now seem like a full and rich pursuit, but there are some fantastic apps out there that you can use to supplement your Instagram experience! Whilst it's key to know the basics of Instagram, it may come in handy to know how to use other apps that interact with it. Here are three of my personal top picks!
Carousel
Perhaps the most obvious choice, Carousel is truly a much-needed platform. It's all well and good to be just Instagramming away on your mobile, but there might be times when you wonder if there was a better way to view your photos. Well, with the help of this Mac app, you can easily do all your Instagram activities on a bigger, more comfortable screen (much more preferable over Webstagram, if you ask me). My favourite element of Carousel is that they have kept the retro theme  of Instagram, thus making this app not just an external third-party platform for you to view your artistic masterpieces, but rather an extension of the user's experience.
Statigram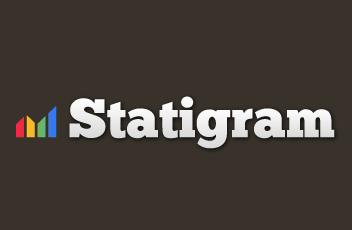 Let's talk numbers: this browser-based app will really take your Instagram to the next professional level. The statistics behind your masterful craft is just as important for you to see, and thus allow you to make educated and well-informed decisions upon your next photographic venture. Statigram will provide you with all you need: Follower trends, Follower growth, and scores for each Instagram rated on Likes and Comments. Of course, these aren't the only features, but it will take some fiddling around with to become associated with all its capabilities.
Printstagram
It's sort of funny how Instagram has come about: People used to have old-fashioned cameras to capture pictures onto film and have them developed. Then we all got smartphones with amazing HD in-built cameras so that we could mimic that age-old effect. Now to come full circle, we're printing them out. And I just adore it. Printstagram offers a fantastic service for you to print your Instagram captures in various formats: calendar, mini books, posters, and just plain ol' square prints, reminiscent of instant Polaroid shots. They make brilliant gifts for avid Instagrammers, and are just neat little things to display around your room.
So that's it for my three! Give them a go; you might be pleasantly surprised! What are some of your favourite apps to use with Instagram?
And be sure to follow us on Instagram @socialgo!